D-2 is the second mixtape of Agust D (also known as Min Yoongi or BTS's SUGA) with its lead track Daechwita. It was released on May 22 last year, and despite being released for free on digital format without prior publicity, D-2 and Daechwita dominated every streaming and chart platform.
Daechwita is the most viewed and liked MV of 2020 on Youtube by a Korean soloist, Agust D is the 1st male soloist to have an album and a song reach 100 #1's on iTunes Worldwide, D-2 is the 1st Korean album to chart #1 on Worldwide Apple Music Album in 2020, D-2 is the biggest debut and fastest album by a Korean soloist to surpass 300M streams on Spotify, Agust D is the 1st Korean soloist to chart on both Billboard 200 and Hot 100 simultaneously, D-2 is the highest-charting album on Billboard 200 at #11, Agust D is the 1st Korean act to chart in the Top 10 of Billboard Top Rap Albums at #9, Daechwita is the 1st song by a Korean soloist to debut #1 on Billboard Rap Digital Song Sales, D-2 reached #1 on Billboard Independent Albums Chart and World Albums Chart,  Agust D is the 1st Korean soloist to chart an entire album on Digital Song Sales Chart and World Digital Song Sales Chart, and many more.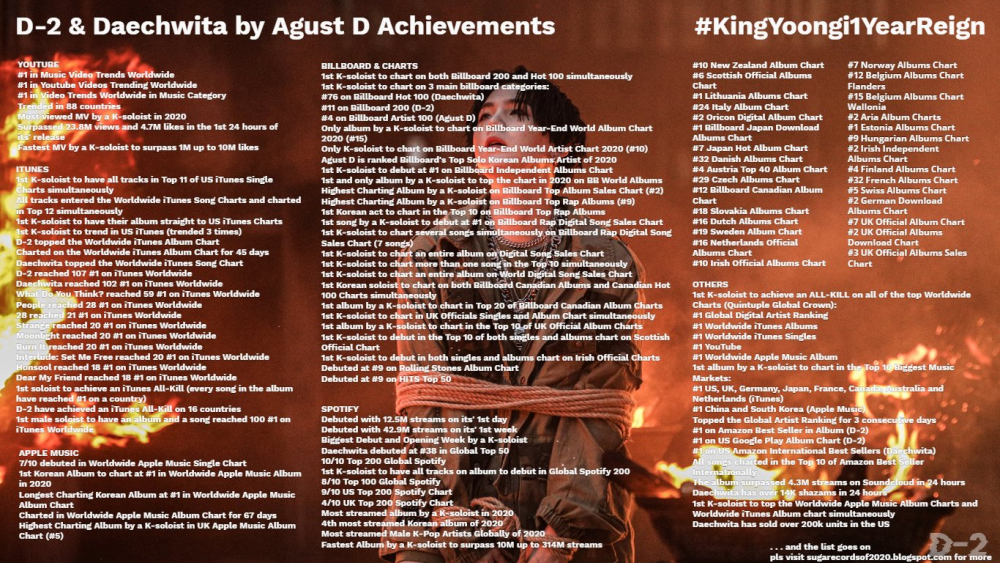 Daechwita sampling traditional marching music and adding a historical setting to the music video gained a lot of recognition and praise.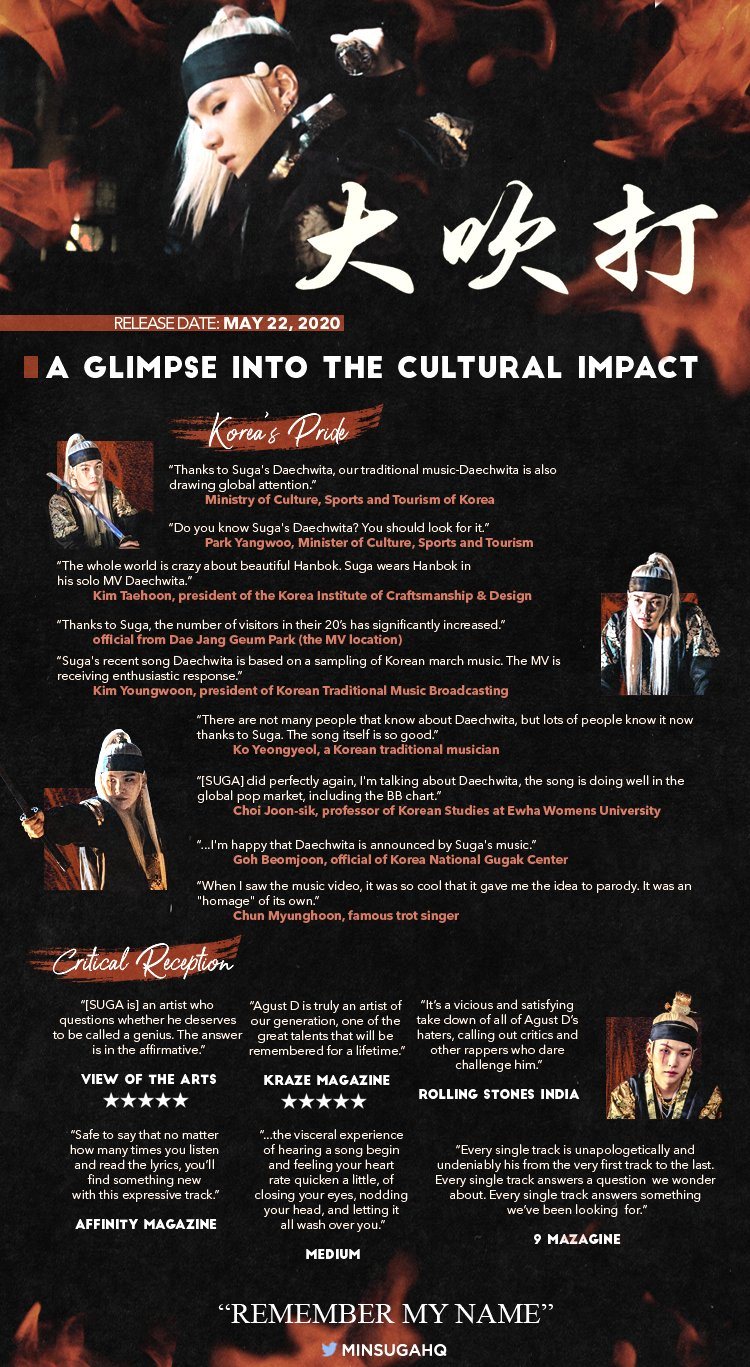 This shows his ability and popularity as a soloist and proved that SUGA is successful both as a member of BTS and as a solo artist.