We need more people like this. Willing to give something of themselves to an animal, one in need at that….
There's a group of bikers that go around trying to find helpless animals and they rεscυε them
This is story 32-year-old biker and sheetmetal worker Pat Doody recently rεscυεd a kitten while riding cross country from Nevada to New Jersey.
The South Jersey resident and early Volkswagen fan found the kitten at a gas station and named it Party Cat. The cat now lives with Doody and also visited the vet for Party Cat's vaccines.
Doody said: I was at this truck stop getting gas, and this little guy just needed help.
He was pretty bαdℓү bυrnεd, so I picked him up and tucked him inside my vest. We're feeding him regularly now, so he's doing better, even though he's sort of living on the road until we get home.
His bυrns are pretty much all healed up except for the little spot on his lip.
He just hangs out in my vest when we get on the road.
What amazing person to do that for this Cat showing his love for it. Congratulations to that biker in his act to god!
Now a traveling companion. Best of both worlds. Stay safe both of you. Happy Trails…!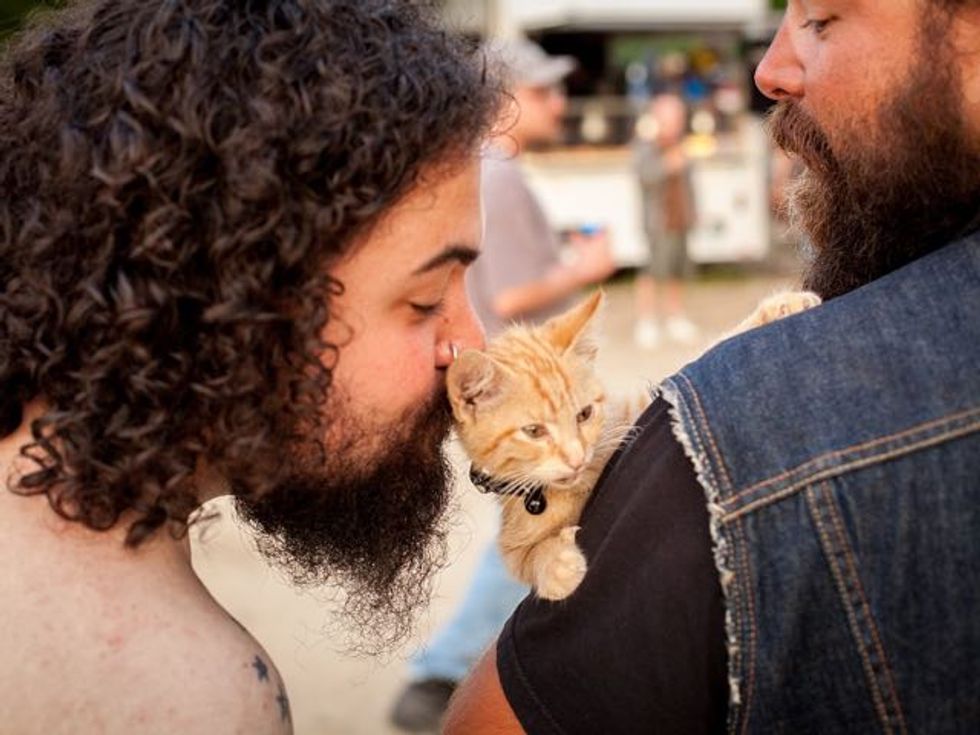 THIS….is a real man! Thank you for your compassion!…It will be returned to you.
Love him for the commitment he made to the kitten…Wonderful and compassionate man