As we all know, BTS is more than seven guys in their twenties singing top-charting songs. Their music has reached the hearts of thousands of people around the globe, breaking language barriers and social stereotypes. Even the long distances have become meaningless between BTS and their beloved ARMY.
In their first mini-album, O!RUL8,2?, there is a song called Paldogangsan where they sing in their different satoori (regional dialects). In the track, there is a line where RM says, "Why keep fighting, in the end, they´re all Korean. Look up, the same sky that we face like this"( translated by doolset), referring that no matter which dialect you use, in the end, they are from Korea and live under the same sky. Years later, this idea expanded their geographic boundaries and reflected that no matter where you live or the language you speak, in the end, we are all humans living under the same sky. The same goes for sunsets. Although they are different depending on our geographic location, they still have the same essence. They are still beautiful.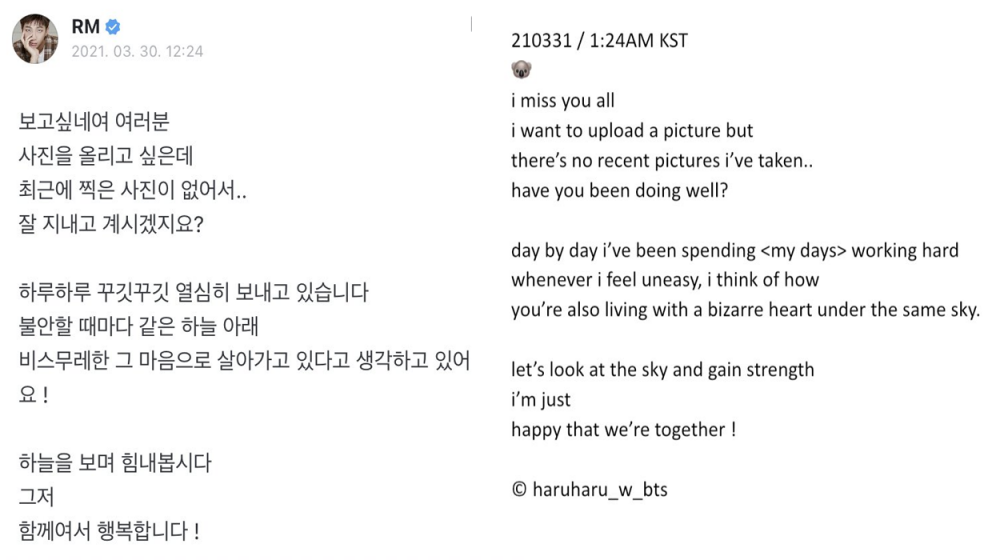 RM via Weverse (translation by @haruharu_w_bts)
With this beautiful idea in mind, ARMYsunsets was created.
"BTS and sunsets feel like the perfect fit. Namjoon said we all live under the sky and every day we can look at our sunset and remember that," says the admin of the account, "Our account gives ARMYs a chance to share their sunsets with other ARMY's around the planet and to give each other a glimpse into our worlds."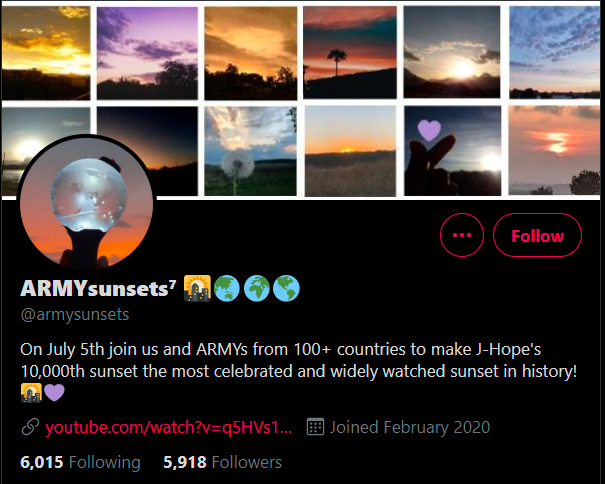 Every time a BTS member reaches a 1,000 sunset milestone (the number of sunsets in their lives), the account creates big projects in celebration, being the 10,000 sunsets the most important ones." We feel that your 10,000th day is a magical landmark that should be celebrated by everyone and watching your 10,000th sunset is the perfect way to do that" the admin explained, "This will be the third 10,000th sunset celebration project. We were finding our feet with the first one for Jin and just 18 very special ARMYs celebrated it with us! The project grew massively for SUGA's 10,000th sunset in 2020 with 1286 ARMYs sharing their photo of the sunset which we compiled into an amazing video that can be seen on Youtube."
So who is next? That's right, ARMY's sun, J-Hope.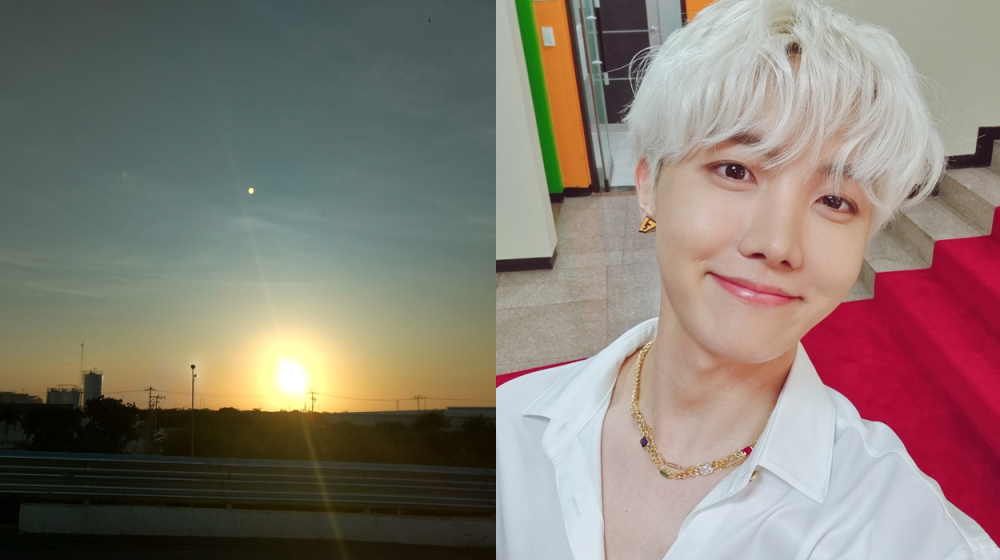 "Our partners in this project are J-HOPE GLOBAL UNION and we are also getting fantastic help from J-hope base along with fanbases from all over the world. With this extra support, we can build on #SUGAsunset10000 and take this to another level."
"In the past, the emphasis was about taking a photo of the sunset. For J-Hope's we are happy for ARMY to take a photo, but above all we want everyone to be part of this, to unite under the same sky and feel connected to other ARMY's in their country and elsewhere around the world."
"Let's get #ARMYglobalgathering and #JHopesunset10000 trending and make this the best celebration imaginable."