BTS's J-Hope is not only a talented dancer, rapper, and producer; he is also a lovable human being, always ready to help others. Two years ago, he became the 146th member of Green Noble Club, a group composed of people who have donated a minimum of 100 million won ( 88,099.36 USD) to ChildFund Korea. This organization provides support for children with mental and physical damage. It also focuses on projects that guard child rights and make public awareness about their importance.
According to ChildFund, it all began in 2018 when J-Hope donated 150 million won (132,129.49 USD) for talent development and sick children. On February 18 of 2019, his birthday, he donated 100 million to help low-income students in Gwanju, J-Hope´s hometown. The funds became scholarships to Jeonnam Girls´ High School. In fact, on June 8 of the ongoing year, ten students received the scholarship with a value of 500,000 won (440.43 USD) for each one, adding up to 30 students who have received the scholarship. By the end of 2019, he made another 100 million won donation destined for children's treatment.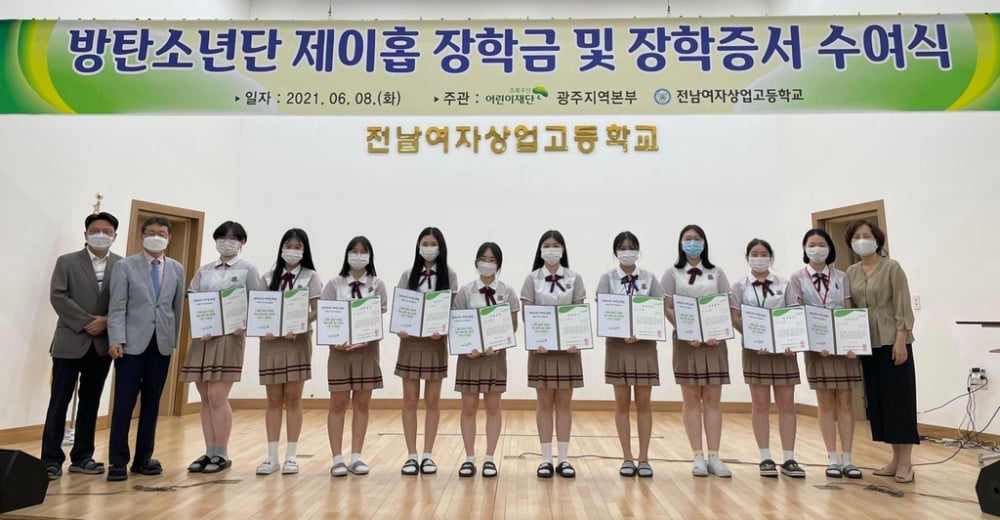 Scholarship awarding ceremony (Photo via Yonhap News)
In 2020, he made another 100 million won donation, but this time the money was meant to help children whose families were struggling due to the COVID-19 pandemic. For his 2021 birthday, he made a 150 million won donation for visually and hearing-impaired children.
His latest donation was on Children´s Day, 100 million won for children affected by violence in Africa. According to the foundation, J-Hope said he wanted to support children suffering overseas and that he hopes the funds reach children in blind spots. The donation is gonna be used to support the Tanzania Child Violence Prevention Project and the One-Stop Center established victims. These centers are opened by the Green Umbrella Children´s Foundation to report harm to children affected by violence. They also provide treatment, legal and counseling assistance, and collect evidence.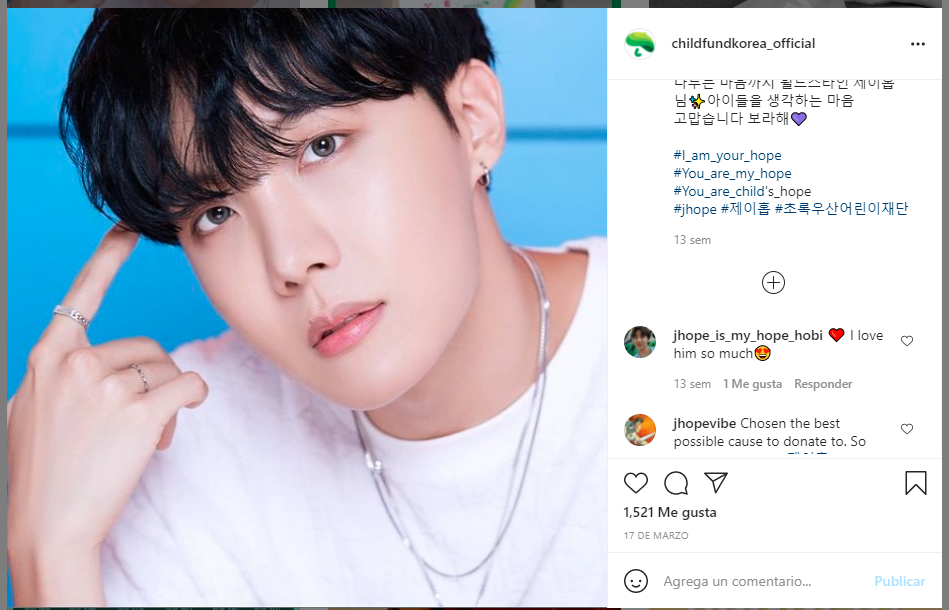 Screenshot via @childfundkorea_official on Instagram
Also, as a member of BTS, he is part of the LOVE MYSELF campaign, which aims to end violence against children and teens through music. In some of the latest BTS interviews, fans notice J-Hope was wearing Louis Vuitton Silver Lockit Pendant, which is a collaboration of this brand with UNICEF to help children in emergencies and vulnerable situations all over the world.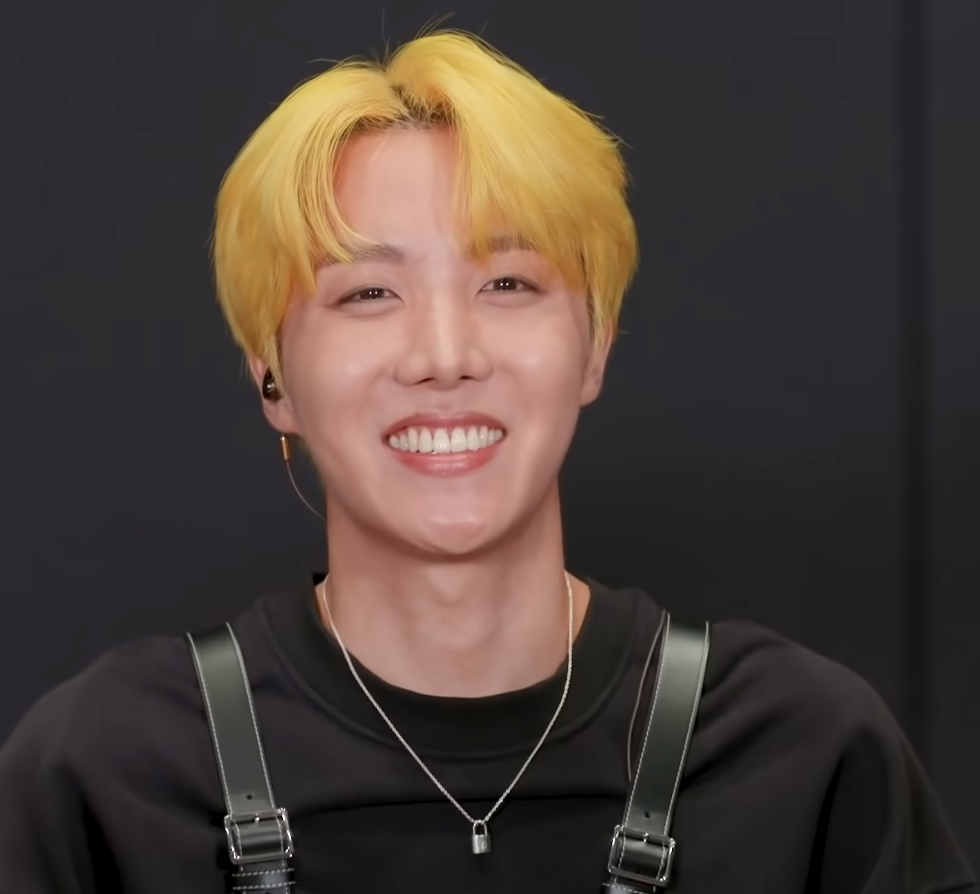 Screenshot via Z100 New York

Screenshots via louisvuitton.com
He is definitely ARMYs hope.
If you want to know more about these organizations and how to help, you can check the links below.
CHILDFUND Korea  (https://childfundalliance.org/…)
CHILDFUND Alliance (https://childfundalliance.org/)
LOVE MYSELF campaign (https://www.love-myself.org/en…)