BTS Jungkook's songs charted high on Genius Korea due to the general public searching for them after Jungkook goes viral in Muster Stage. Jungkook went viral after Muster Stage on almost all platforms.
All of his solo songs, including 'Still With You,' trended high in the Genius Korea chart.
Even his snippet of 'Decalcomanie' that Jungkook posted back in 2019 trended high in Genius Korea charts.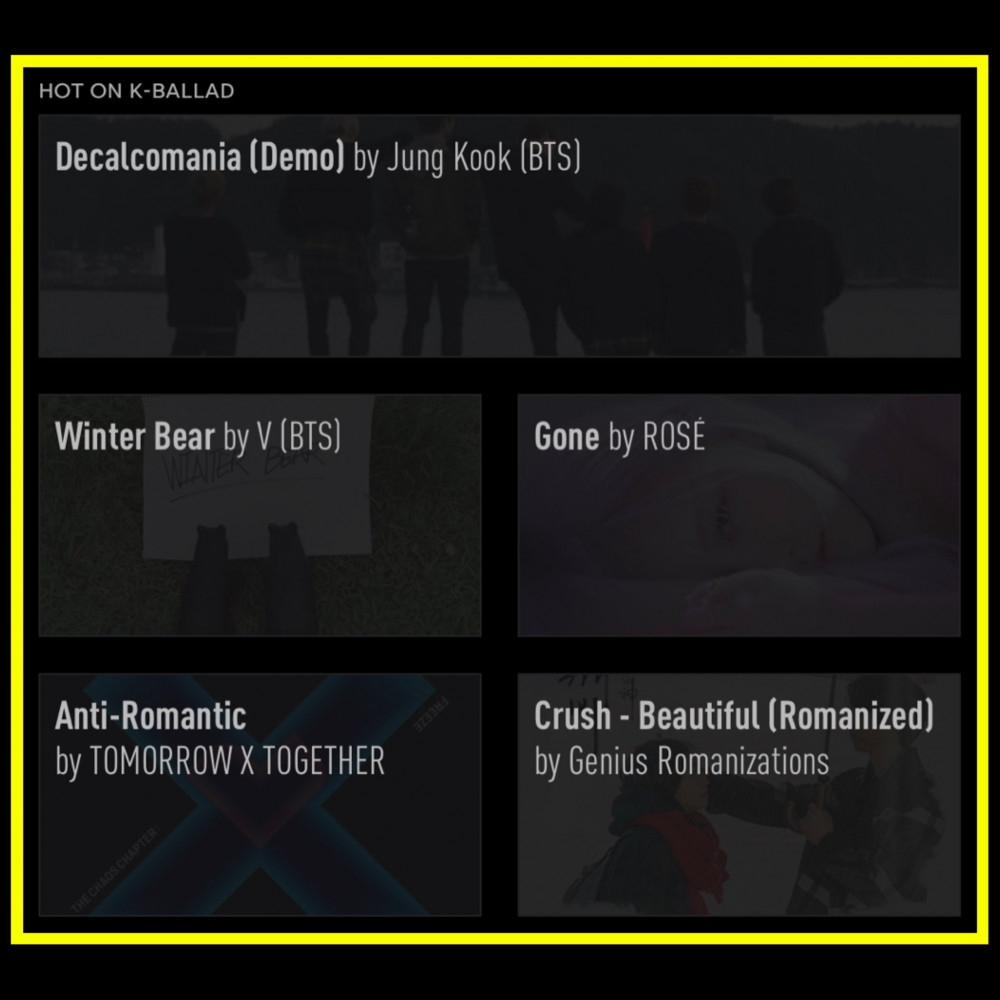 Decalcomania trended as the #1 Hottest song in the K-ballad category. Knetizens are eager for Jungkook's songs.