BTS is a group that has earned worldwide popularity, and there are seldom people who don't know the group. However, which member could be called as a representative or the face of the group?
The Korean female Community set out to find the answer to this question, and a poll was conducted on a popular forum to find the representative members of top groups.
According to the poll, Blackpink's Jennie, TWICE's Nayeon, RED VELVET's Irene, SEVENTEEN's Seungkwan, NCT's Taeyong, and Sungchan emerged as the representative members of their respective groups. For BTS, V was picked as the member that even the general public identifies without having prior knowledge about the members. 
V received 36% of the votes and was dubbed as the 'Mascot' and 'Iconic Member' of the group.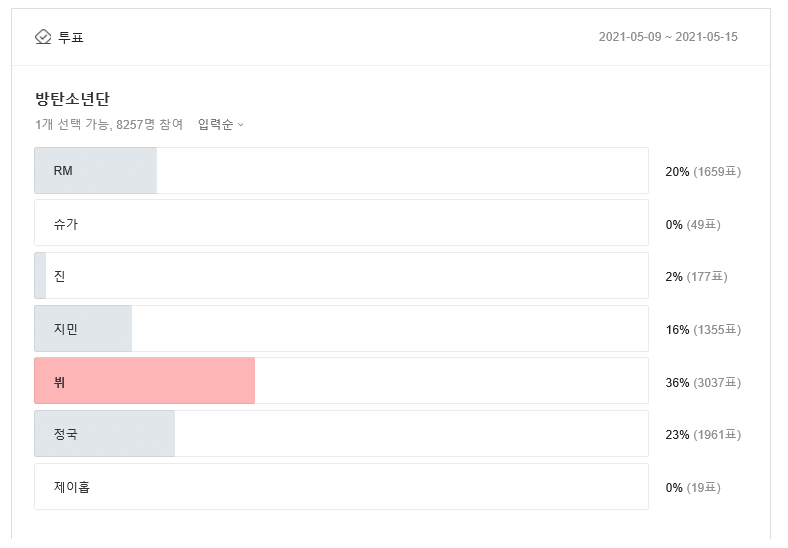 V is the first member who attracts attention while on stage. Many BTS fans confess to having noticed only V at first and falling for his beautiful voice and cute charms. V is also the most handsome man in the world, and that makes it even harder not to notice him.
Netizens especially mentioned how V was a complete stand-out on YOU QUIZ, the first variety show that BTS visited in years. He charmed muggles with his thoughtful words and innocent smile.
Here are some of the comments under the original THEQOO post.