"Have you heard of 'independent at the age of thirty' (sān shí ér lì 三十而立)?" Wang Manni asks, her hair pulled back neatly and white shirt cleanly pressed. "I hope that, before I'm thirty, I'll be promoted to supervisor."
Riding on the wave of female protagonist ('heroine' 大女主) shows that have been taking over China's entertainment scene, Nothing But Thirty (三十而已) is a 43-episode drama by Dragon Television that follows the challenges of three different women who have reached the ever-important age of thirty.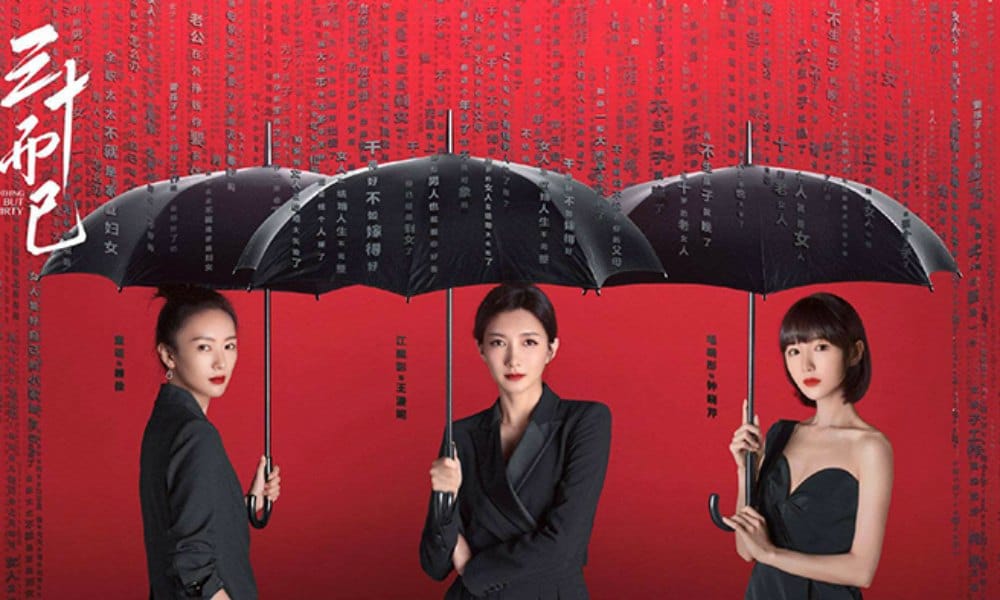 In a society where women are often expected to be married by their late twenties, a show like this, which tackles women's present-day struggles, both in their personal and professional lives, has resonated with many.
In fact, the show is so popular that at the time of writing, the show's hashtag ("Nothing But Thirty", #三十而已#) has over 20 billion (!) views on Weibo.
Depicting the struggles of China's thirty-something women
Nothing But Thirty revolves around the lives of three female leads from different walks of life. Gu Jia (Tong Yao) is a capable businesswoman turned full-time housewife; Wang Manni (Jiang Shuying) is an independent, career-oriented sales assistant; and Zhong Xiaoqin (Mao Xiaotong) is your run-of-the-mill office lady.
For Gu Jia, the birth of her son was what truly transformed her into a full-fledged housewife. In many ways, she seems like a perfect wife and mother: well-educated, capable, and thoughtful. But, eventually, she too has to face life's challenges.
Driven and hardworking, Wang Manni is confident in both her looks and abilities. Her immediate goal, at least at the start of the show, is to achieve professional success. Throughout the show, her resilience is put to the test, personally and professionally.
Zhong Xiaoqin is described by many netizens as the most "average" or "normal" character. She is kind-hearted -sometimes to the point of being a pushover -, and has spent years at the same company without rising the ranks. Though her story might seem mundane at first, this peace is disrupted when her marriage takes a turn for the worse.
A story that resonates with the masses
"The show attracted wide attention, and it strongly resonated with female audiences. Many thirty-something working women saw their own lives reflected in the show," Xinhua recently wrote about the show.
Nothing but Thirty currently carries a 7.6 out of 10 rating on Douban, an online reviewing platform.
Though some reviewers criticized how the later episodes of the show were unnecessarily draggy, most praised it for its portrayal of strong female characters, good acting, and largely realistic depiction of women above the age of thirty.
"I saw myself, and also saw the friends beside me," a reviewer notes.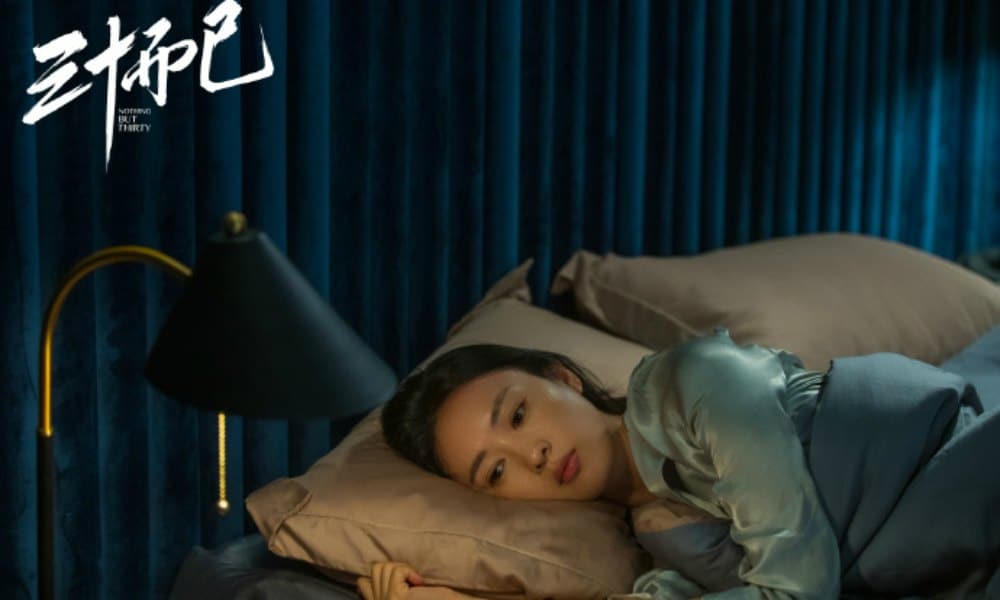 In China, women are, more often than not, burdened with expectations of getting married and settling down by the time they are in their late twenties. If you're single and thirty, that's made even worse.
Those who fall into this category carry the derogatory label of "leftover women" (剩女), a term that reflects how single women above the age of thirty are seen as consolation prizes or even unwanted goods.
Thirty is thus an incredibly important number, especially for women — something that's clearly reflected in the show's concept trailer.
Aside from societal expectations of starting a family, some women now also take it upon themselves to build their careers. In fact, you can chase after professional success without burdening yourself with the idea that you must be married – a notion exemplified by the character of Wang Manni.
Nothing But Thirty also showcases the sheer diversity of experiences for women above thirty: you don't have to be married, you don't have to be super capable, and you don't have to be thinking about having children. Each woman goes through her own unique struggles and isn't necessarily endowed with the so-called "protagonist's halo."
Ultimately, the popularity of the show is driven by the three female leads and the actresses who bring these strong characters to life.
By telling a story that is relatable and touches on relevant social issues, namely on expectations of women in society, Nothing But Thirty was able to achieve widespread popularity and is adding another notch on the trend of China's ta shidai (她时代) dramas.
The rise of ta shidai shows
Ta shidai literally translates to "her era" or "the 'she' era."
Ta shidai shows explore what it's like to be a woman in China today. The female characters are diverse when it comes to both their backgrounds and character arcs; they might have different jobs, different levels of education, or different personalities. These shows mostly center around a strong female lead and/or a main cast that is primarily female.
More importantly, they often feature capable women and how these women overcame the odds to achieve success.
Recent shows like The Romance of Tiger and Rose (传闻中的陈芊芊) and Sisters Who Make Waves (乘风破浪的姐姐) also fall under this category, as do somewhat older hit shows such as Ode to Joy (欢乐颂) and Women in Beijing (北京女子图鉴).
The Romance of Tiger and Rose is set in a society in which women are in charge and men are subordinate, in a daring reversal of gender roles. Though the show has been criticized for using social issues to attract attention, it gained a decent following for tackling topics like gender inequality and women's rights.
A reality TV competition that swept the Chinese entertainment scene, Sisters Who Make Waves attempted to rebuke stereotypes of women over 30 as "leftover women."
The show brought together female celebrities above the age of 30 (the oldest competitor was 52), and had them go through a series of challenges, culminating in a girl group formed by the final competitors.
Nothing But Thirty is just another example of a show that's attempted to depict the realistic struggles of women in modern-day China.
More Chinese dramas that feature women — specifically, their struggles and the expectations that society places on them — are slated to be released in 2020.
Over the past few years, more attention has been focused on women's rights in China. As feminism becomes an increasingly important topic of discussion in China, strongly facilitated by social media and not without controversy, companies are likely to hop on the bandwagon and continue producing shows that fall squarely in the ta shidai category, given the genre's rising popularity.
Though we can't expect every single show to perfectly, accurately, and realistically portray women's struggles, the fact that more stories like these are being produced already helps bring such conversations into the mainstream.
Hopefully, the trend of ta shidai shows is a sign that these issues won't just be tackled on camera, but in real life as well.