For the last day of FESTA (8th BTS Anniversary), fans were happy to see a long-awaited MUSTER concert that was held online on Weverse.
The first day of Muster was full of excitement. Jin shocked everyone with his new hair color and hairstyle, which made him look even more gorgeous. Golden hair and the perfect open forehead made him look hot and intimidating.
Even just in the intro video before the concert started, Jin looked so beautiful that people could not stop talking about it.
However, the duality of Jin is truly out of this world, and the next day he appeared with a look that drastically changed the atmosphere.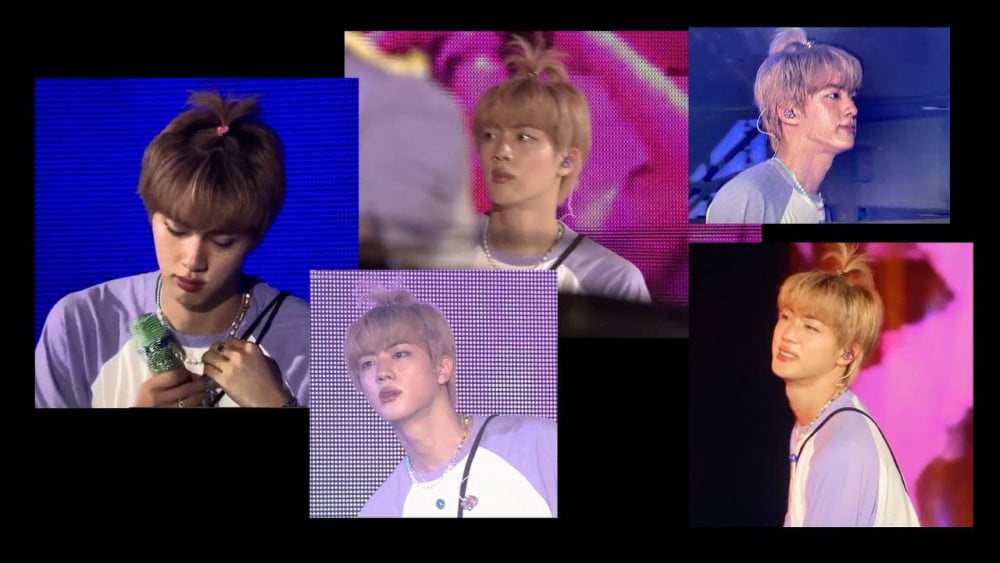 Apple Hair Jinnie became the highlight fairy of the concert! 
"사과지니" (Apple Jinnie) was trending #1 and 사과머리 (Apple hair) #2 in South Korea for 3 hours straight as well as #18 Worldwide.
Worldwide Cutie Jin became even more adorable with his little ponytail and a heart clip on it.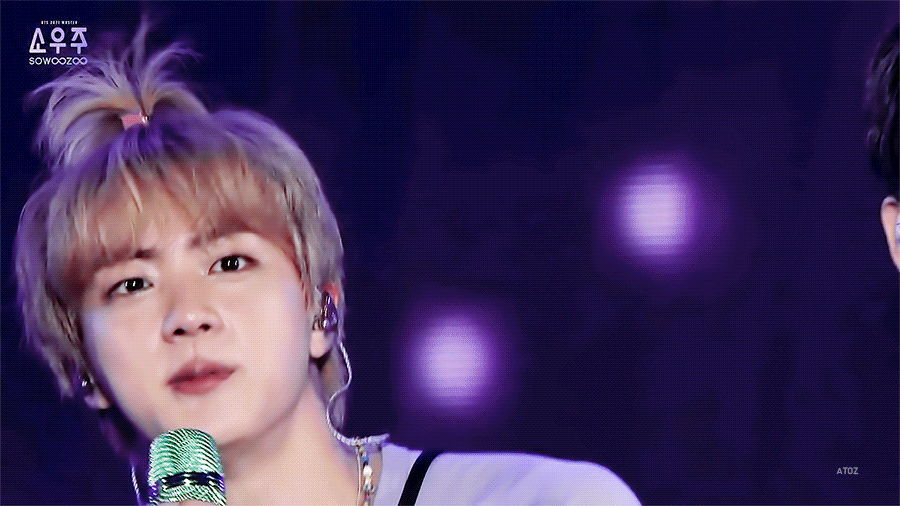 Besides that, during the whole time, Jin was looking like a real-life doll or a high-fashion model during both concerts.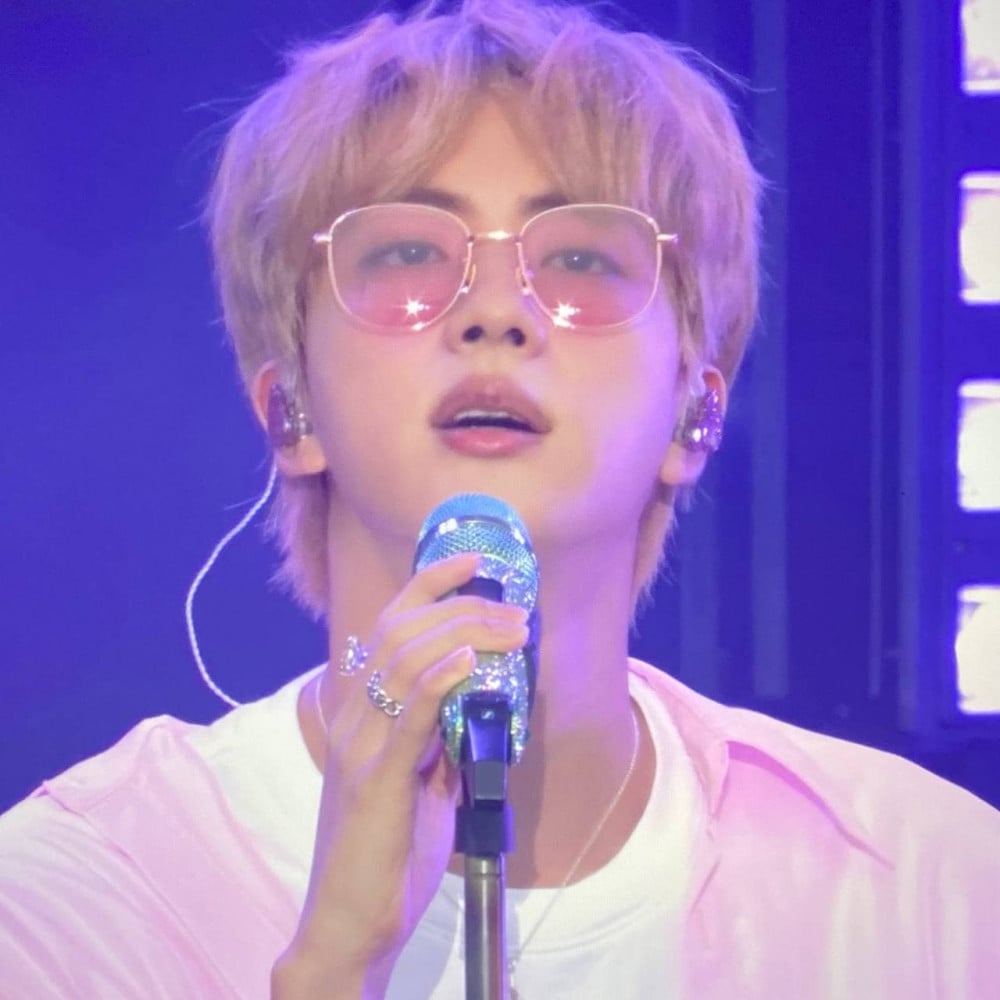 Rosy glasses, rosy shirt, cute accessories complemented his face and body very well, making Jin look even more attractive than usual. Korean fans couldn't even stop talking about the chains he wore.
As the true show-stealer, Jin demonstrated incredible vocal power, stability, and range. From a deep sweet voice to the highest notes in "Dis-ease," Jin showcased his wide range and outstanding talent. The vocalist astounded the audience by hitting the high notes in "Film Out" while sitting. 
One of the most memorable moments is rightfully Jin singing a part from his recent solo song "Abyss." He perfectly nailed the difficult falsetto just on the spot while once again being fully seated.
Fans agree that Jin is one of the greatest performers ever; they say he always sounds better than the studio version and puts his whole soul into it.
Both concerts had special rap performances: "Daechwita" and "Chicken Noodle Soup." What was the most special about them? Vocal line doing some rap parts! 
Even though it's not Jin's first time showing his rap skills, previously, he performed one of the most difficult legendary Korean rap tracks – "Loner." It's fair to say that Jin's incredible breathing control helped him in rapping really fast!
Rap performances were full of fun events; one of them is Jin's chicken freestyle dance!
Moreover, he also participated in the lineup for the original "CNS" choreography and, as always, did a great job at it.
Of course, Actor Jin will always find a way to show himself! This time people got swayed with him in a short VCR. Despite the video of him being just a few seconds long, people started dreaming about seeing Jin as the lead in a post-Apocalyptic movie!
Staying true to his position as the actor of the group, Jin played the role of the reporter in the special video showed after the concert. He got praised for his diction; Jin studied acting vocalization at Konkuk University.
During both days, Jin trended in over 40 countries overall. Worth mentioning that he was the highest trending member in the USA. 
Here's the sweetest ending moment by Jin: