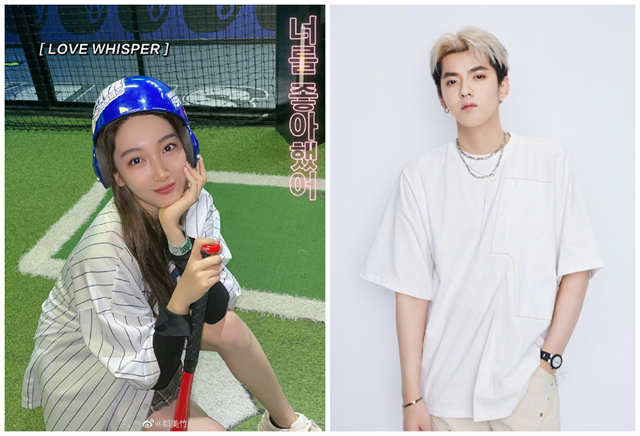 On the afternoon of June 2, 2021, a netizen posted on Weibo that her best friend Du Meizhu had been in a relationship with Kris Wu Yifan. She also showed the dating chat records.
The netizen claimed that she sent out the chat records to let the majority of netizens recognize the true nature of Kris Wu. The netizen also posed her chat records with her friend.
She revealed Kris Wu has been in a relationship with her friend Du Meizhu since December of last year. Du Meizhu has been secretly hiding the relationship for fear of affecting Kris Wu Yifan's career.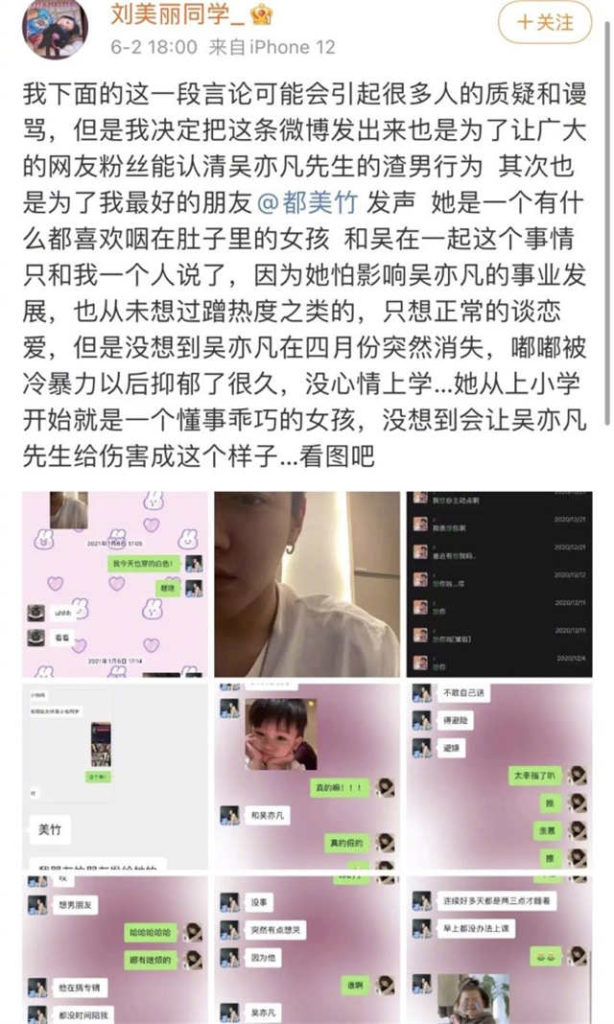 However, in April of this year, Kris Wu began to ignore the girl, cold violence against the girl, resulting in the girl depressed for a long time.
Then a male netizen named Shi Enlong suddenly shouted to Du Meizhu: "Why bother? You are so amazing to date with me and Kris Wu at the same time. He was suspected of exposing Du Meizhu as a cheater.
However, Du Meizhu posted a response to this, the main content has two points:
Firstly, she and Shi Enlong are just normal friends, Shi Enlong misunderstood and thought they were in love; the second is that she still has some relationship evidence in hand, whether she will expose it or not, it depends on Wu Yifan's subsequent actions.
Subsequently, a number of netizens posted suspected love with Kris Wu. It seems that they all have the same experience as Du Meizhu.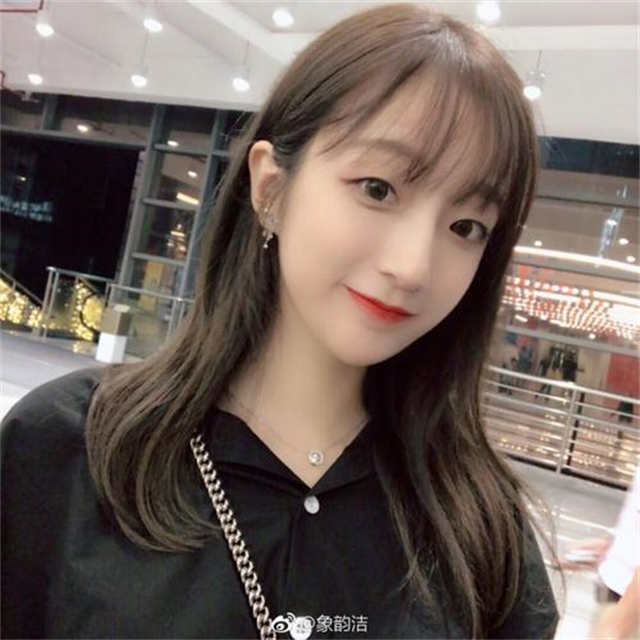 The web-celebrity Xiang Yunjie also posed to dispel the dating rumors with Kris Wu Yifan. She said, "He and I did get to know each other because of good feelings, but it isn't the kind of unpleasant relationship that some netizens said. In my eyes, he is a simple boy who eager to fall in love. There is no right or wrong in the love. I hope both of us are well."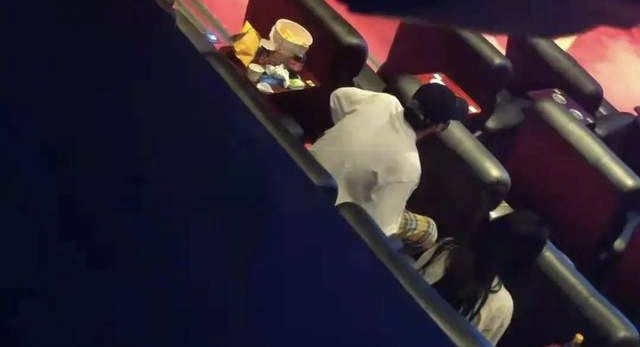 A few days ago, Kris Wu Yifan was photographed watching a movie with a beauty Chen Ziyi. The relationship was suspected exposure. But the Wu Yifan team issued a statement saying it was a group of people going to the cinema together, denying the dating rumor.
Previously, Kris Wu Yifan was also photographed holding hands with Luna Qin (Qinniu Zhengwei) in the garage. As well as the Xiao Gna incident, these years Kris Wu's rumors are constantly. Whether netizen's exposure is true or not, we have no idea, look forward to Wu Yifan's response.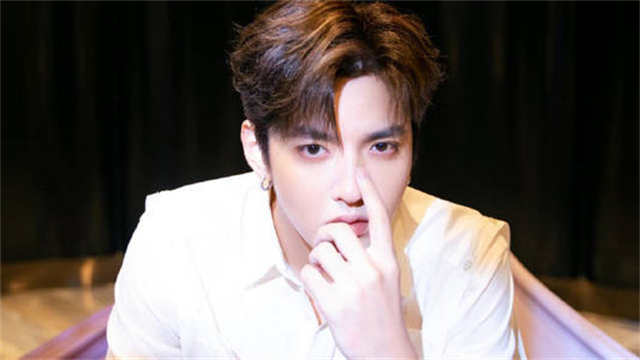 Till now, there is no response from Kris Wu. But The studio of Kris Wu shared his new song "翱翔" on Weibo with the text, "The road is under your feet."