When Mohan the elephant was a baby, he was stolen from the wild and separated from his family and herd in the 1960s. Like the majority of captive elephants, Mohan was sadly tied up and beaten to make him more easily trainable.
When he wasn't chained up, he was a slave to humans.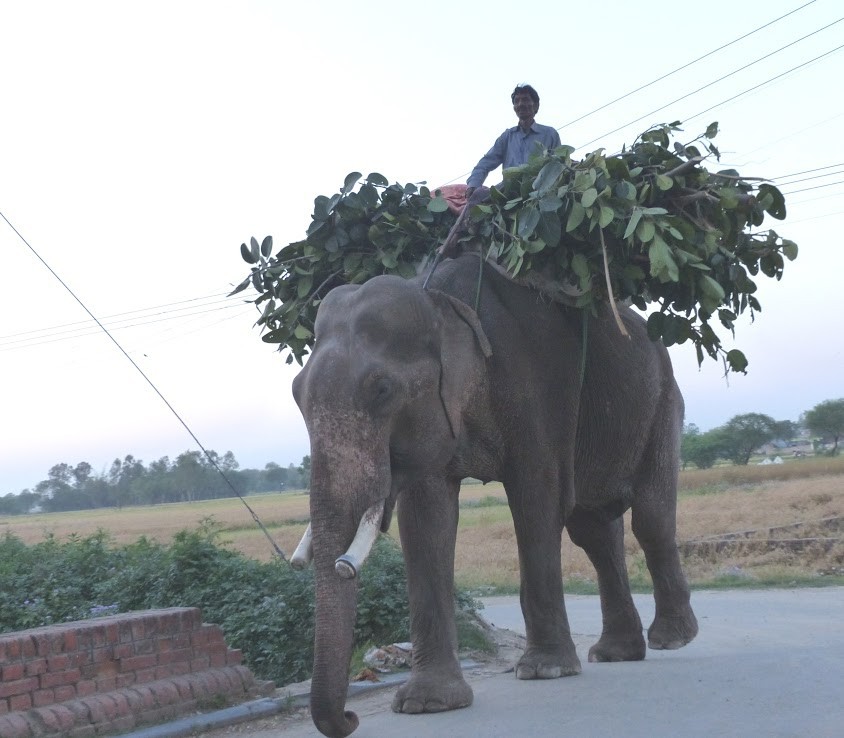 "He spent the majority of his time in the villages near Lucknow, where he walked the streets begging for money or begging outside temples or hired out to be used for wedding ceremonies," Wildlife SOS wrote. "The severe scars and puncture wounds on his body and his emaciated condition confirm the extensive torture and neglect he has endured over the years."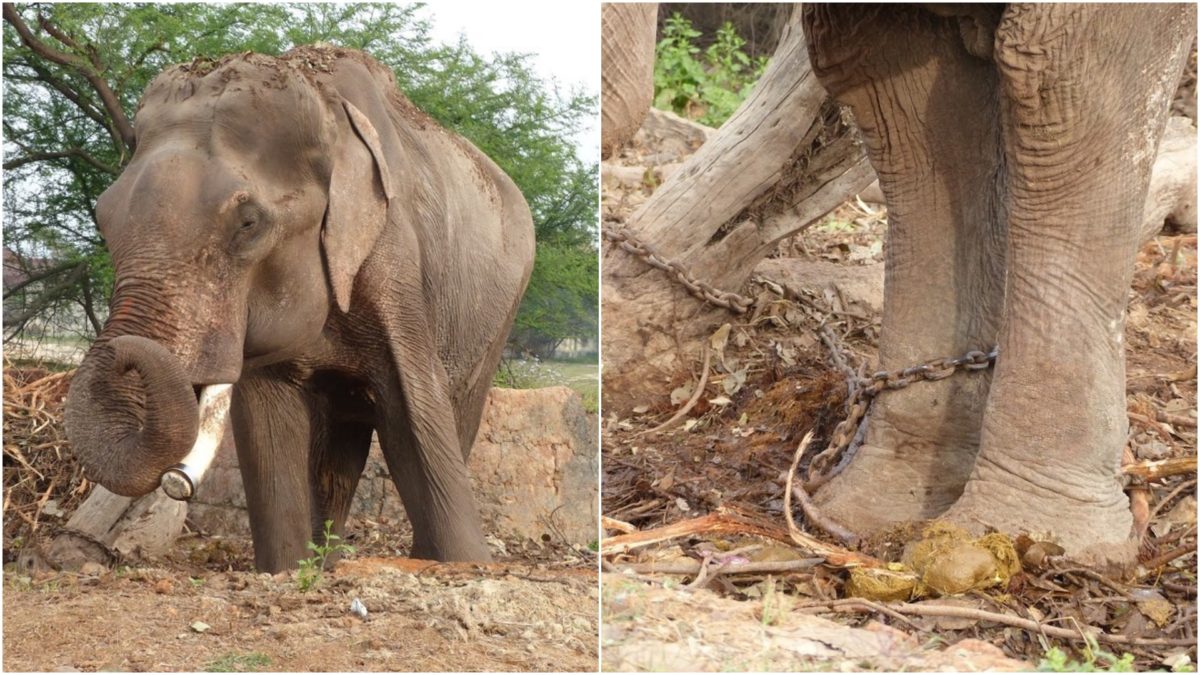 Wildlife SOS, a wildlife rehab organization in India, first heard about Mohan when they were rescuing another elephant named Raju. Mohan and Raju spent years of their lives chained up next to each other at an elephant camp. Mohan wasn't given any food, so starvation led him to eating plastic.
Ever since Raju's rescue in 2014, Wildlife SOS has been working hard to free Mohan. But it has been anything but easy. His initial rescue and transport to Wildlife SOS' Elephant Conservation and Care Center in Mathura had to be postponed due to violent local mobs who wanted to keep Mohan tied up; then there were more than 20 delays in court proceedings. He was nicknamed the "unluckiest elephant in the world," and sat and waited under the custody of the forestry department.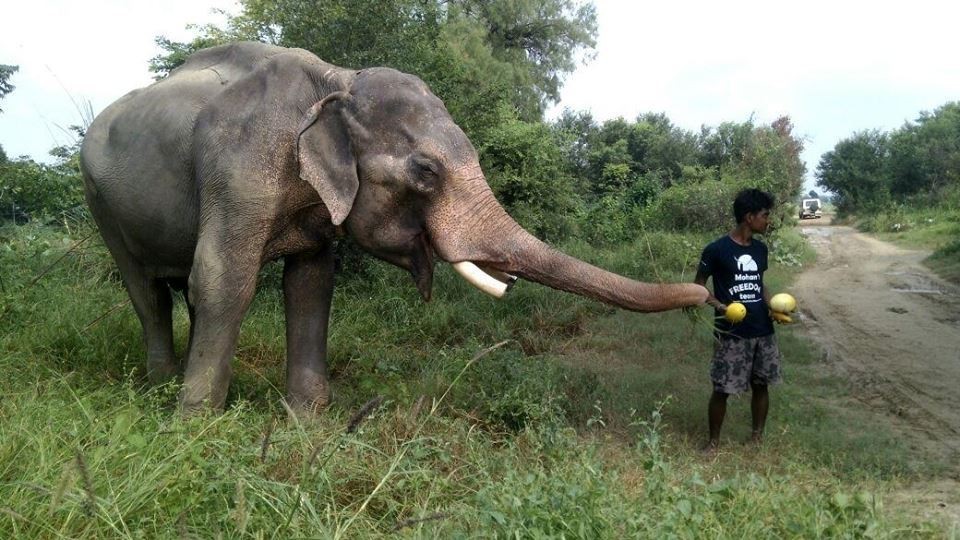 Because his health was quickly deteriorating, the court finally decided to give permission to have Mohan transferred to Wildlife SOS's care center, where he will receive proper medical treatment, and more importantly, never have to be chained up ever again.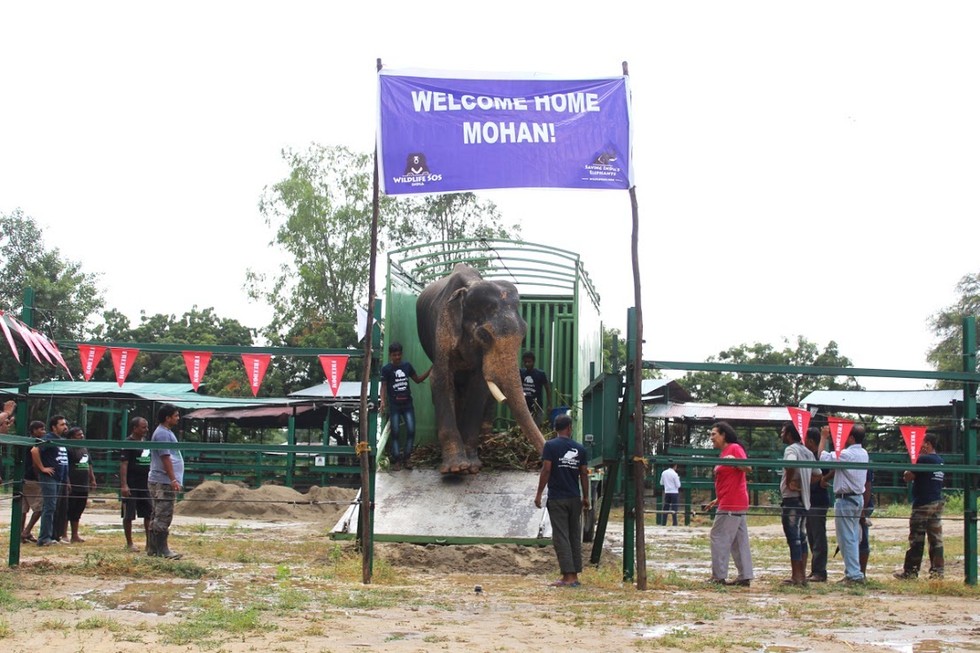 At the care center, Mohan get fed plenty of fruits and vegetables to help him gain back weight. His road to recovery is long, as he is fighting off a stomach worm and liver issues, but his future his much brighter now.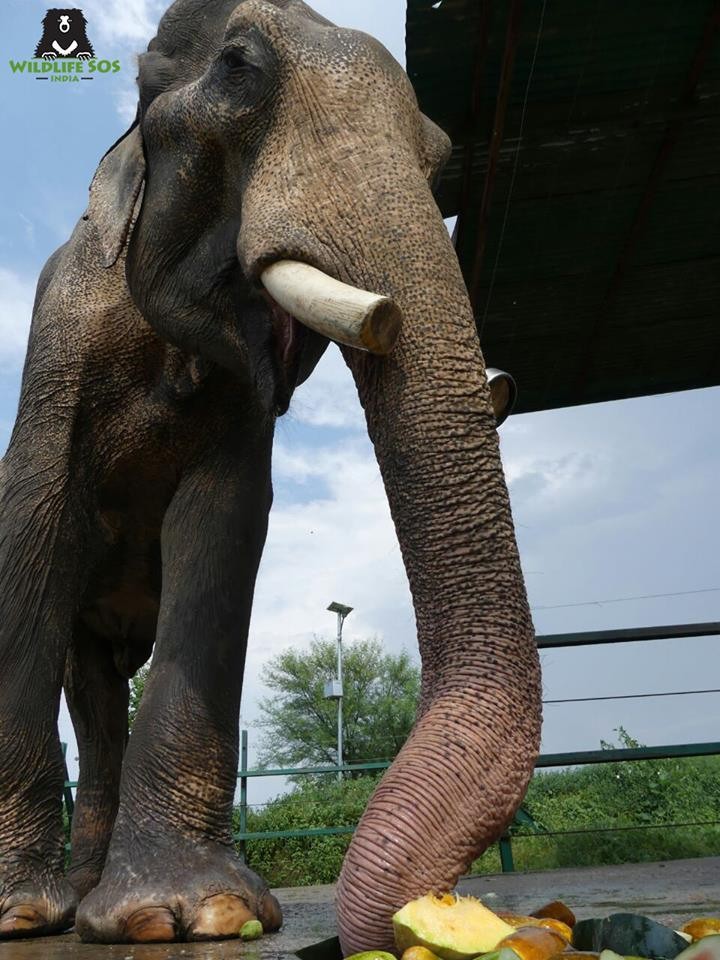 In addition to a healthy diet, Mohan also gets pampered with walks, treats and baths.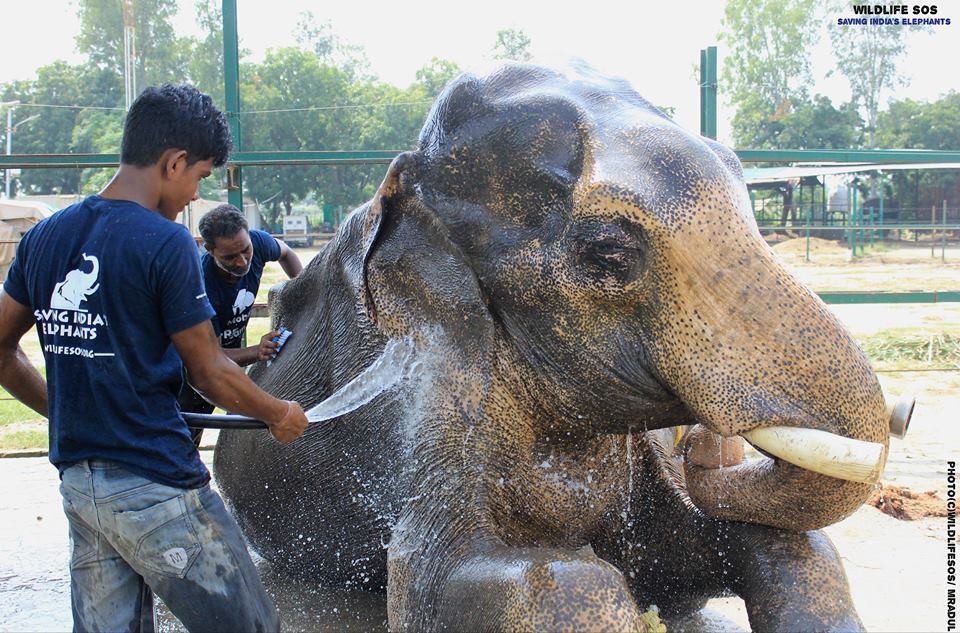 "His freedom has been a long time coming, and we are so grateful to everyone who stood strong through this long and often disheartening and dangerous fight for his freedom," Geeta Seshamani, cofounder of Wildlife SOS, said in the press release.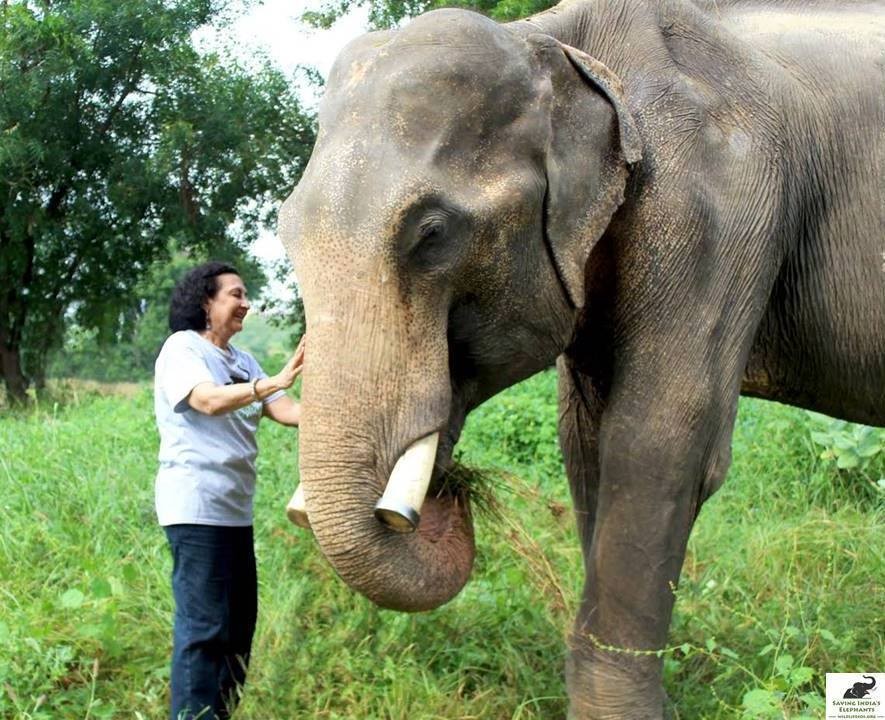 "This day really validates all the hard work that went in to his rescue, and we hope it sets a much-needed precedent for other captive elephants in India that animal abuse will not be tolerated," Seshamani said.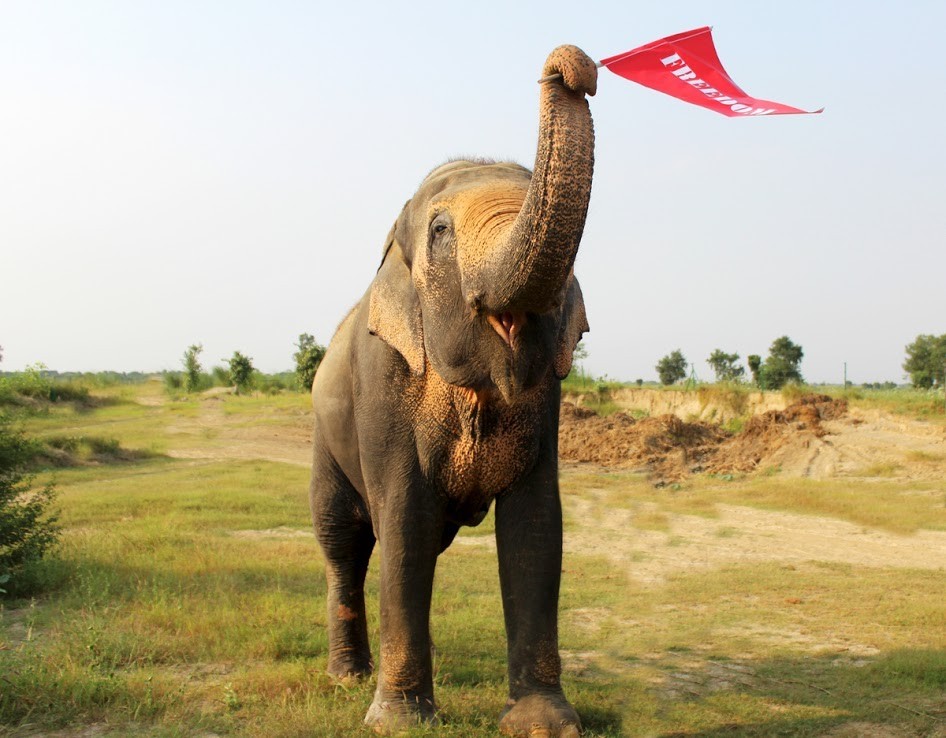 Watch more of Mohan's story below:
Why U.S Singer Cher Freed Elephant Kavaan From Pakistan's Zoo
Kavaan named as The World's Loneliest Elephant after investing decades of solitude in a Pakistani Zoo is lastly shifted to a wildlife sanctuary in Cambodia.
Right here he is mosting likely to spend the rest of his life in tranquility and in the company of the various other elephants.
The 35-year-old bull elephant's dog's life in an Islamabad zoo had actually created a terrific row over social media sites.
The poor condition of the elephant brought in the focus of many animal legal rights protestors consisting of the popular American vocalist as well as actor Cher, that has actually done a great deal of effort for the release of the Jumbo.
Cher together with Mark Cowne and also his wife has actually established the pet welfare group Free Bush.
They have actually collaborated along with Four Paws, another animal well-being organization, and also American benefactor, Eric Margolis to relocate Kavaan and also this expense them regarding $400,000.
Kavaan was changed there on a Russian cargo plane. It is not an easy task to move a grown-up elephant by airplane. There were some special demands.
He was checked for Covid -19 and when his big steel box was put safely, he was supplied with treats for his seven hour-long journey. Even a tube system was mounted to stand up to 200 liters of pee.
On his arrival in Cambodia, he was offered a cozy welcome. Cher herself existed at Siem Reap flight terminal to welcome him.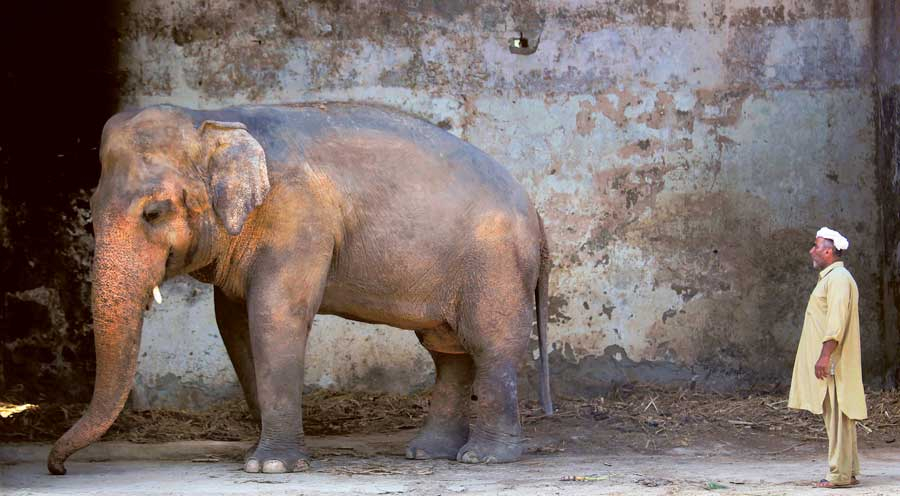 Kavaan, birthed in 1985 is a male Eastern elephant. It is talented by the Sri Lankan federal government to the federal government of Pakistan to display the favorable partnership in between both nations.
Since then the elephant had actually invested his life in the Islamabad Zoo. In 1990, he obtained a friend a female elephant called Saheli. It desired the death of Saheli in 2012, he became really lonesome and revealed signs of irregular behavior.
He ended up being so hostile that the keepers of the zoo decided to chain him. The inadequate living problems at the zoo in addition to the death of his partner Saheli took a toll on the psychological health and wellness of the elephant.
His discomfort was of feelings. He would invest his time throwing his head from side to side which signifies dullness and unhappiness in an elephant.
Since Kavaan is in Cambodia, where he will reside in the business of other elephants. We want him a really thriving life there.