It's no secret that the popularity of BT21 RJ, the alpaca plushie created by BTS's Jin, is truly insane. However, have you noticed that the cute fluffy plushie lives the life of a real celebrity?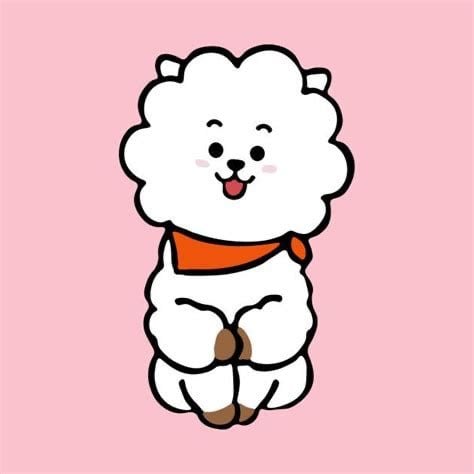 Let's start with RJ having cameos in multiple K-dramas and even a movie!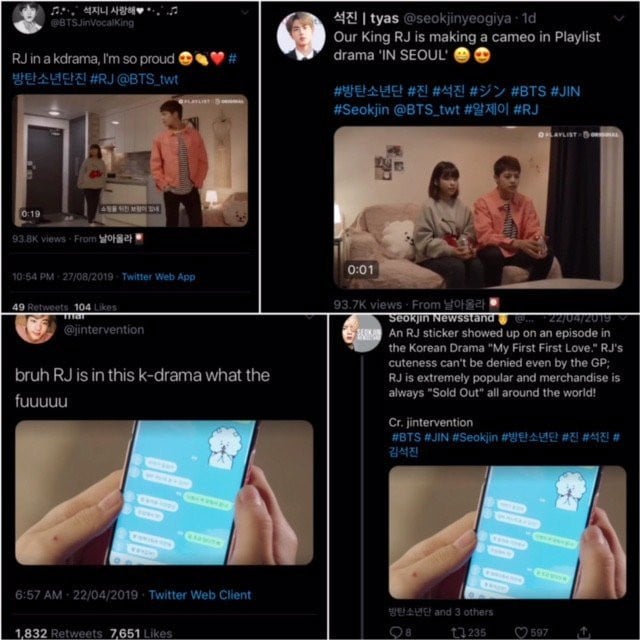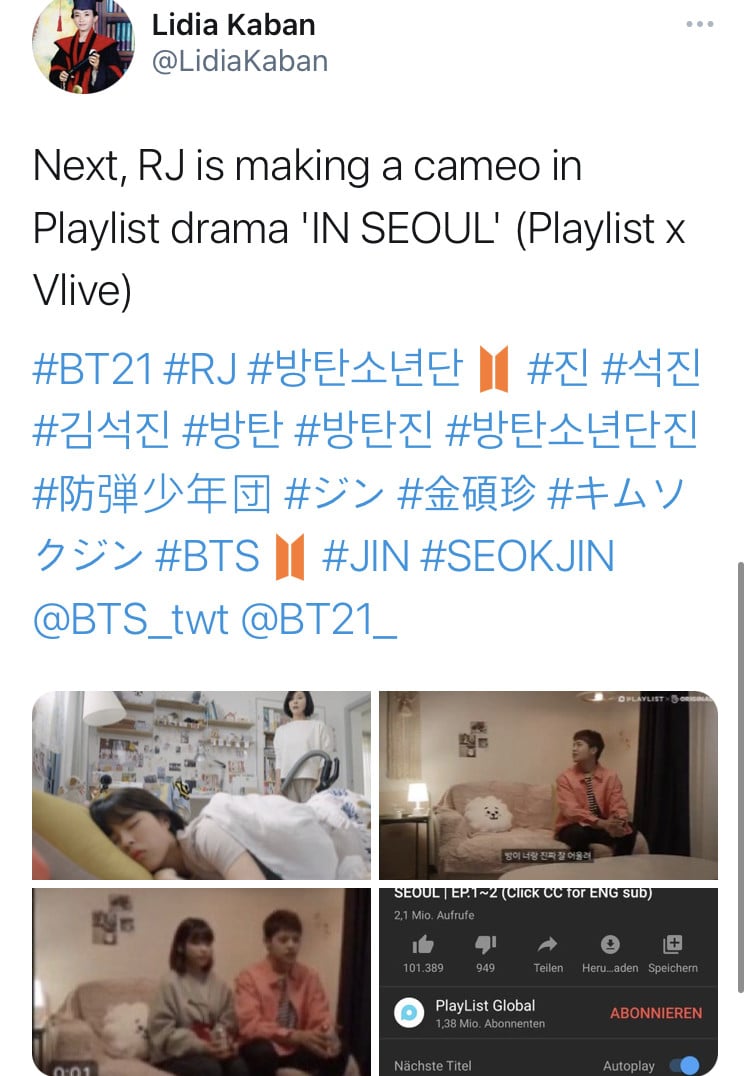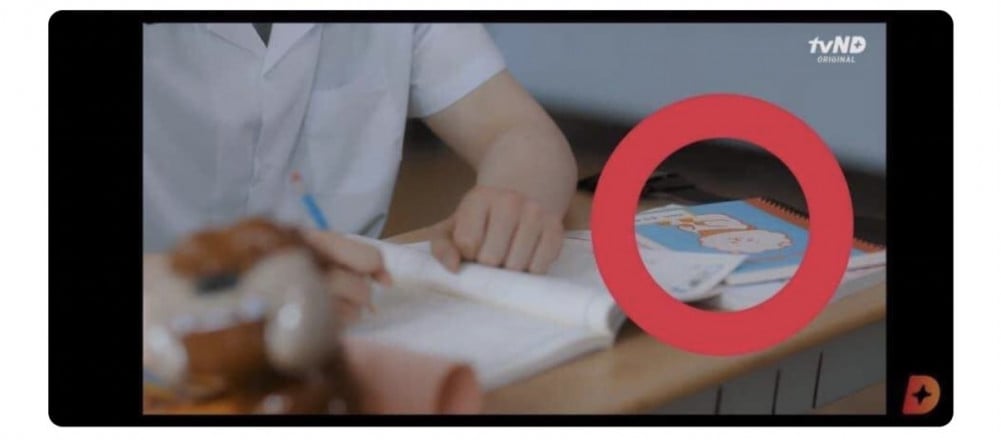 Moreover, RJ appeared on TV shows and became the main star of the Indonesian show Masterchef!
No wonder RJ is the only BT21 character to get its own marketing project. He is a real star now!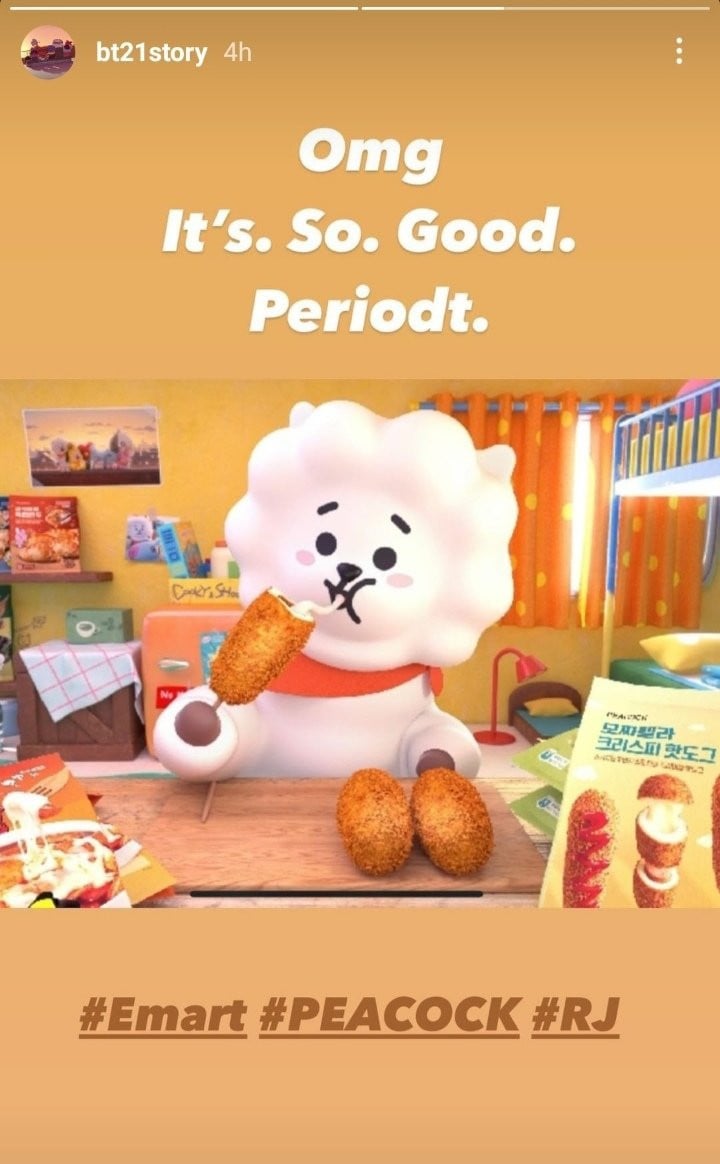 RJ has been the best-selling BT21 toy for years and topped the list of best-sellers in the accumulative sales among all LINE FRIENDS store items. 
The company even tried making it more expensive than the rest of the characters, yet it still got sold out the first.
It's the only plushie that got a special restock because of overwhelming popularity. However, it still got sold out in 2 minutes and trended #5 in South Korea Twitter because of too many people trying to buy RJ (despite the price being higher than for the rest of jumbo plushies and 1 doll per order limit).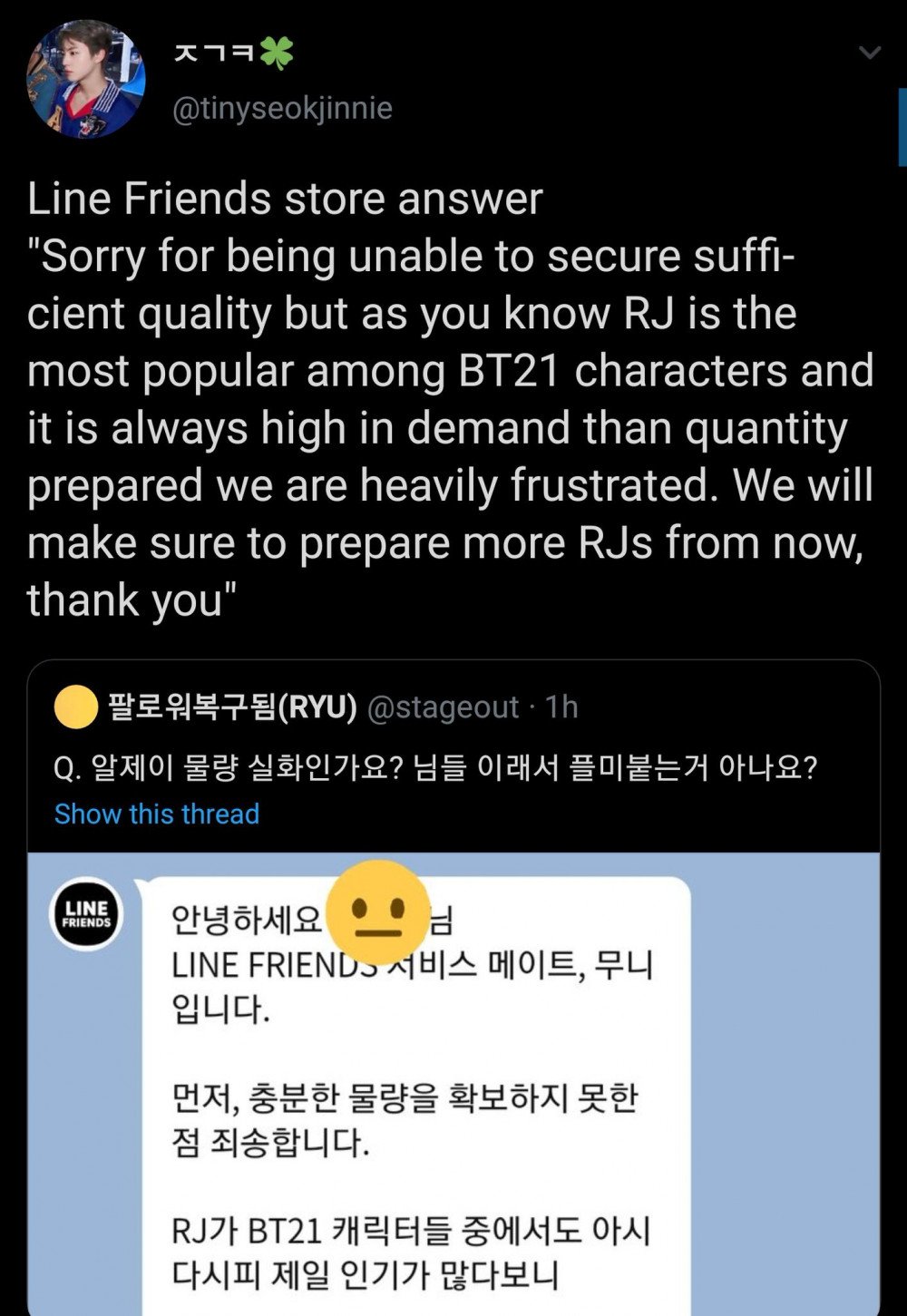 Recently, K-media once again reported about RJ being highly demanded.
RJ is not only the most demanded and popular plushie of the BT21 collection but also a whole celebrity with a real career! Jin says he is very proud of his son's achievements!