First of all, who doesn't love to stare at adorable cats?! Second of all, who among us cat fanatics doesn't have a constant thirst for more cat shenanigans?
One incredibly mischievous kitty cat named Carrot went viral for his unruly antics. The original viral photo reads, "Check for cat arm b4 closing", referring to the fridge door. And you can oh-so clearly see the cat arm shoved between the crack of it being open.
This little rebel cat didn't always live a lavish and wonderful life though. In fact he was found at a gas station and noticeably had a rough beginning.
Bored Panda reached out to Carrot's owners, who gave us the lowdown on how he came to love the little fur-ball.
"One of our best friends works at a local animal hospital. Someone found him at a gas station and brought him into the hospital. He was fostered for a bit by someone else but we suspect it wasn't a good situation because he was very stressed and they ended up surrendering him back to the hospital. Carrot then lived at the hospital a couple of weeks, and our friend who worked there brought him over to our apartment one weekend when she was looking after him."
The original photo that went viral and turned Carrot into a beacon of light for the internet.
"It was pretty much love at first sight and we immediately bonded," the owners revealed, "we took him in to foster the following Monday and by Friday (less than a week later) we officially adopted him at 12 weeks!" The newly found cat parents couldn't be happier with their adoption: "He is both of our first cat and our best friend and we feel extremely lucky to have found him."The owners elaborated on Carrot's personality and it turns out for such a small critter, he's got all the energy in the world:"He is extremely playful and has the biggest personality. The way to his heart is to play for sure. Any time you engage him to play he will respond. He loves tag, play biting your hand, being chased, and playing fetch with his tiger (his favorite stuffed animal since he was a kitten). He is also very clingy. If he's not napping in his closet, he's never more than a foot or two away. He has special nap spots in every room in the apartment that he picks depending on what room we are in. He likes to act like he doesn't like cuddling when we're awake, but almost every night I wake up to him sleeping on my stomach or chest. He's also super food-obsessed! We were able to teach him some tricks with treats."
Between his ears and his bruly eyes, I can see his mind twirling with a wayward of actions he has dished up for later.
Cool as a cucumber… Sorry I meant Carrot. HA!
Carrot's interesting food obsession definitely sheds some light onto the original image that circulated. But his owner divulged the low-down for us anyway;
"Carrot thinks it's a game to stick his arm through the fridge crack and grab us while we are in there. No, he has never been hurt by this (lots of people on the internet seem to think that) and luckily we are only a house of 2, are very careful, and we know when he's doing it. The sign was put up as a reminder. The photo was not staged, and we actually didn't even think of taking the photo until we saw him do it with the sign and laughed at how perfect it was. If it was staged we would've cleaned out our fridge! Haha"
I'm not even sure what I'd do if I came across my cat like this. LOL.
AWE!
The ears. It's all in the ears.
Is a cat really rambunctious without a box?
Carrot gives the stank eye!
Anyone else envision the Simba scene here?!
"Sup hooman?"
It can't be, a LEAF!
Awwe he almost looks innocent here.
Sweet Carrot boy.
"I did no such thing!"
"What is this nonsense you speak of?"
"You did WHAT?!"
"This is your punishment!"
"Love me though."
𝙲𝚊𝚝 𝙼𝚘𝚖 𝙱𝚎𝚐𝚜 𝙷𝚎𝚛 𝚁𝚎𝚜𝚌𝚞𝚎𝚛 𝚃𝚘 𝙻𝚎𝚝 𝙷𝚎𝚛 𝙾𝚞𝚝 𝚂𝚘 𝚂𝚑𝚎 𝙲𝚊𝚗 𝙻𝚎𝚊𝚍 𝙷𝚎𝚛 𝚃𝚘 𝙷𝚎𝚛 𝙸𝚗𝚓𝚞𝚛𝚎𝚍 𝙱𝚊𝚋𝚢
When a stray cat and her two babies were found and rescued in Port Coquitlam, the thankful mommy knew that she couldn't relax just yet, writes justsomething.
She knew that she had to get her other babies to safety too, and she was the only one who knew where they were and that they even existed.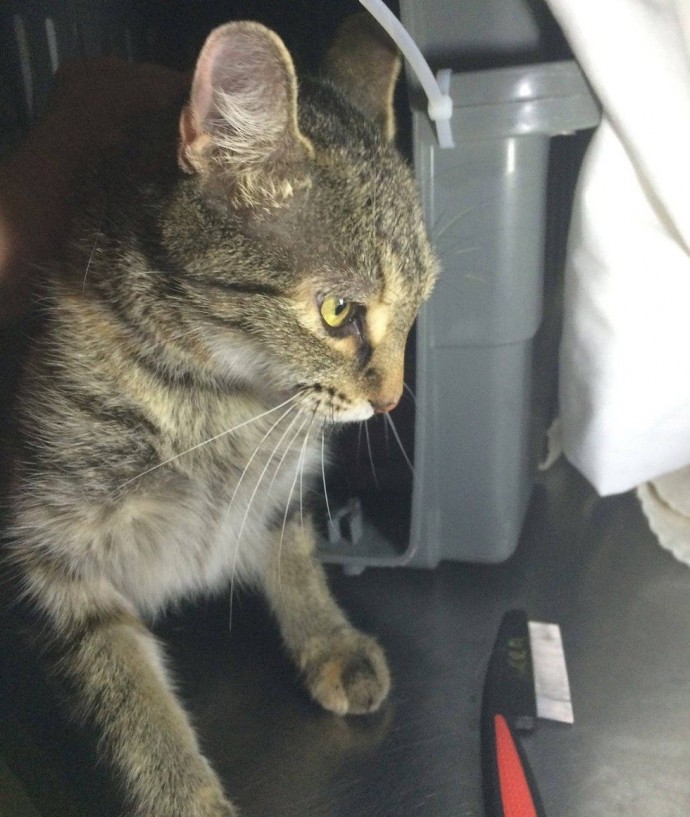 Once outside, the cat rushed back to the carport where she and her two kittens had been found. She went inside and then came back out with a tiny kitten in her mouth.
She then made four more trips until all five of her remaining kittens had been retrieved.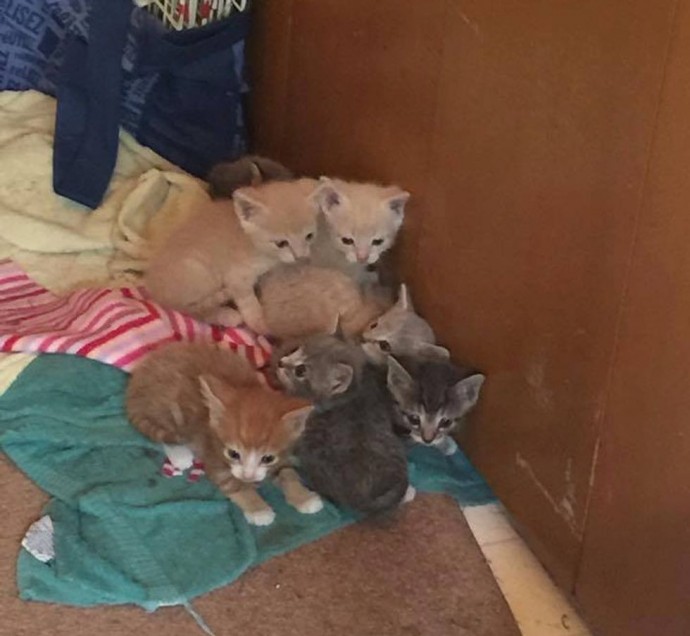 VOKRA, the Vancouver Orphan Kitten Rescue Association, was contacted after all the babies had been discovered, and they were happy to help the family.
One of the kittens was missing part of his back leg and needed medical attention.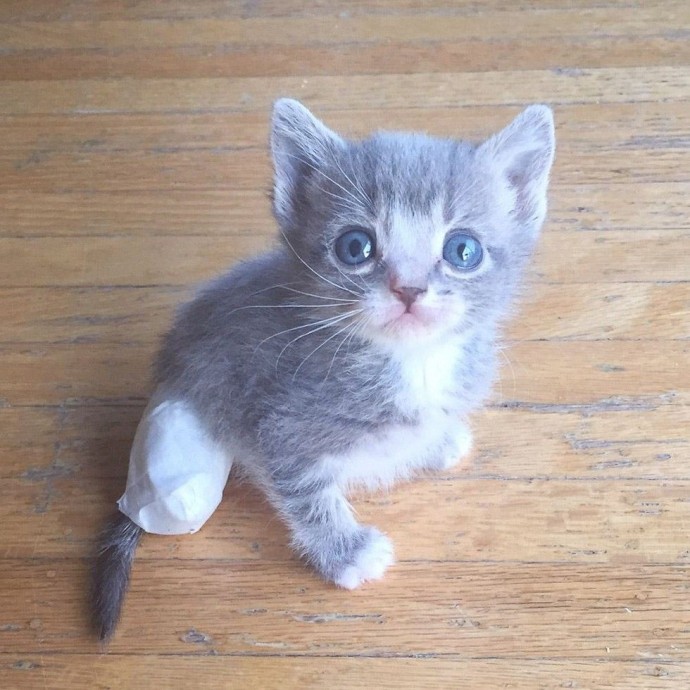 The leg was infected, but with the support of VOKRA, the kitten's foster family was able to give him some proper care.
Part of the treatment included dipping his little leg in a liquid that promotes healing.
He was also given the pirate-y name "Long John Silver" – though he did not receive a wooden peg leg to match!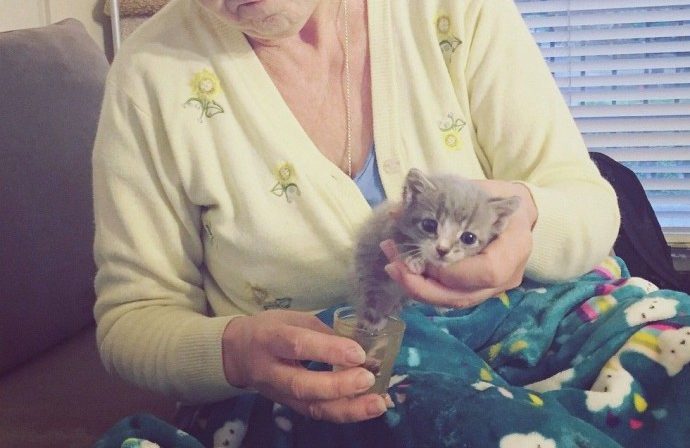 Nothing can stop a happy and energetic little kitten, after all.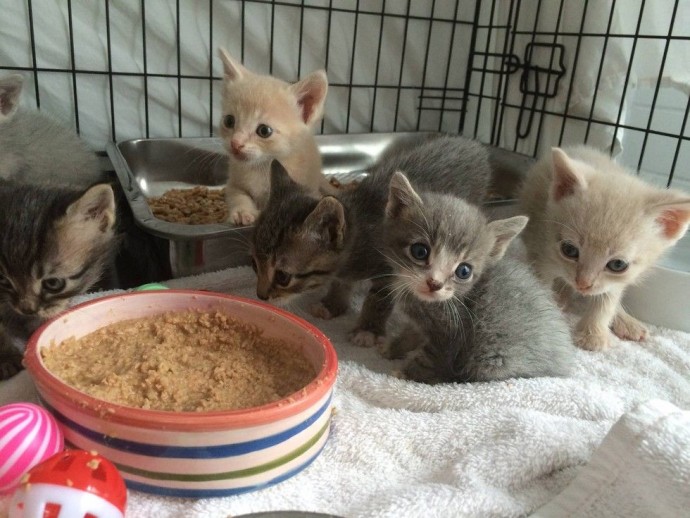 And the kittens' mommy was also happy; finally, she got to relax and enjoy spending time with her babies without worrying about their safety.
She'd fought hard for them and it had paid off.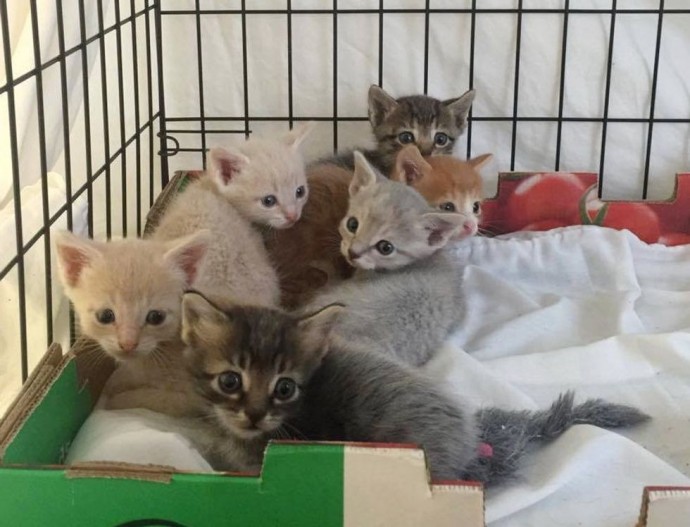 The mom, who was given the name Sassie, had proved herself to be a real hero.
She left no man behind and succeded in giving all her kittens a good life.
A mother's love really is one of the most powerful things on earth.