Baby Yoda is adorable with her little tongue hanging out..
The kitten is adorable with that sweet little face.
This little cutie was rescued and brought to the Cabarrus Animal Hospital in North Carolina by a local rescue organization. When she arrived at the veterinary hospital, veterinary assistant Jana Aviles immediately noticed that she looked like Baby Yoda. Jana also wrote that the adorable creature was still being held for medical treatment, but she needed a forever home and a kind owner as she is a stray. We hope she's at least safe and loved.
With her special appearance, the black-and-white cat is going to have no problem finding a forever home. We are sure that the rescue organization will be inundated with applications as soon as they put her up for adoption.
So cuteeeee…!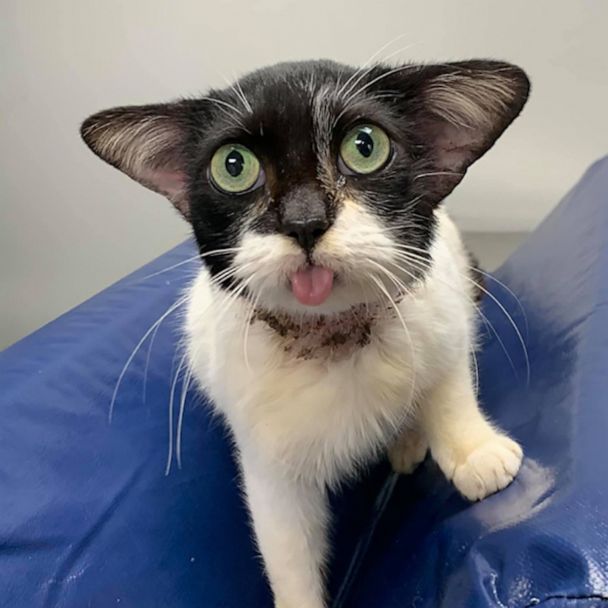 He also looks like Dobby from Harry Potter
We hope that she will find her forever home.
Please SHARE this together with your family and friends…Thanks! Facebook Twitter LinkedIn